Driving force for cruise shipping in Hamburg
Hamburg Cruise Net e.V. (HCN) is the cruise shipping initiative for Hamburg. A public-private partnership (PPP), the association manages a comprehensive network, ocnsisting of private and public companies, that represents the metropolitan region's combined cruise shipping competence.
Members of the association include cruise lines, port agents, tourism providers, hotel operators plus municipal organisations and authorities. They all work together under the aegis of Hamburg Cruise Net to further enhance Hamburg's attractiveness as an international cruise destination, to create jobs and add value in the industry here, and to shape the future of cruise shipping with pioneering technologies and service offerings.
The association serves as a communication platform, promoting networking and communication within the industry whilst representing its concerns to the outside world. The network management initiates and coordinates joint activities where appropriate and/or necessary. This includes, for example, a shared presence at trade fairs and events and in the media, as well as initiatives to improve the situation of the industry in Hamburg, for example by facilitating donations of food from cruise ships to Hamburg's Tafel food bank. The association is open to all companies, service providers, organisations and private participants connected with the industry.
HCN's network management work covers eight areas of activity. In general and at a process level, the association primarily plays a coordinating role.
The focus of the work undertaken is on the following areas: general location marketing, optimisation of arrival and departure for cruise passengers, sustainable cruise shipping, and training and qualification programmes for the cruise industry. In addition, the association is actively involved in drafting a city-wide strategy for the development of cruise shipping in Hamburg.
For more information on our fields of activity, click on the icons.
History of the association and development of the cruise shipping industry in Hamburg
2017
Hamburg Cruise Center e.V. becomes Hamburg Cruise Net e.V. The association, a public-private partnership (PPP), has almost 100 members and is open to both private and statutory companies. As a central point of contact, HCN coordinates the industry network for cruise shipping in Hamburg and reinforces external marketing of the city.
After several months of testing, the shore power facility installed at Cruise Center Altona enters normal operation. Hamburg plans further shore power facilities at the HafenCity and Steinwerder Terminals. The HafenCity terminal will be redeveloped by 2022 as part of the southern Überseequartier development.
2016
As a wholly-owned subsidiary of HPA, Cruise Gate Hamburg GmbH assumes operational responsibility for all three terminals (Altona, HafenCity and Steinwerder) and is the central point of contact for cruise lines.
Demolition of temporary Terminal 2 at Cruise Center HafenCity. Terminal 1 will remain fully operational until 2021.
2015
Cruise Terminal Steinwerder (CC3) opens in the former free port, with a 405-meter long quay enabling very large cruise ships to dock here.
2014
Establishment of cruise shipping initiative, Hamburg Cruise Net (HCN).
Cruise Office in operation 2014 – 2017 as precursor to network management. HCC and Hamburg consulting company HPC Hamburg Port Consulting collaborate within this project to develop the foundation for institutional establishment of Hamburg Cruise Net e.V.
Foundation of terminal operating company Cruise Gate Hamburg GmbH as joint venture between Hamburg Port Authority (HPA) and Flughafen Hamburg GmbH (FHG).
2011
Cruise Terminal Altona (CC2) extends Hamburg's capacity with an additional berth and a modern passenger terminal.
2004
Cruise Terminal HafenCity (CC1) opened.
1998
Almost 20 founding members establish Hamburg Cruise Center e.V, (HCC) association, laying the foundation for a new era in cruise shipping in Hamburg.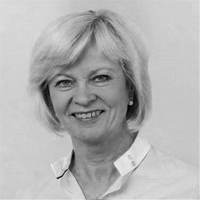 Dr. Stefan Behn
Chairman of the Board formerly HHLA Chairman Segment Container

Reinhard Wolf
Deputy Chairman of the Board Legal adviser to Handelskammer Hamburg a.D.

Dennis Tetzlaff
Vice President Fleet Operations & Newbuild
TUI Cruises

Simone Maraschi
Managing Director Cruise Gate Hamburg GmbH
Hansjörg Kunze
Vice President Communication & Sustainability, AIDA Cruises
Giselher Schultz-Berndt
formerly CEO HafenCity Hamburg GmbH


Michael Otremba
CEO Hamburg Tourismus GmbH
The Board of Trustees advises and supports the Executive Board and the management of the association, Hamburg Cruise Net, in strategic network-building matters. Chair of the Board of Trustees is Senator Michael Westhagemann, Minister for Economic Affairs and Innovation (BWI). This expert committee is made up of representatives of 17 institutions, companies and associations from among the central players in the cruise shipping initiative.