THESE CRUISE LINERS ARE COMING TO THE ELBE IN 2019
In Hamburg, it is cruise ship season all year round. With more than 200 calls, The Hamburg Cruise Days, seven maiden calls and one christening this year also promise to be an exciting year for cruiseshipping in Hamburg.

You can follow all cruise ships heading for Hamburg worldwide on our interactive map. The gallery shows the notified cruise liners in chronological order. You will find more detailed information on ship's calls and mooring allocation, plus current changes to calls, at www.cruisegate-hamburg.de.
On this page you will find all information in time when the ships will be moored in Hamburg again.
IN HAMBURG FOR THE FIRST TIME
Nine premiere guests have announced themselves for this year. This year, two expedition ships will be launching particularly exciting trips from Hamburg. A further highlight is the arrival of the first ship from the Ritz-Carlton Yacht Collection, with which the renowned hotel group is taking its incomparable luxury of the hotel brand to the seven seas.
THE MOST ATTRACTIVE LOOKOUTS FOR SHIPSPOTTERS
EXPERIENCE THE REAL CRUISE FEELING DURING AN ON-BOARD TOUR!
Various tour programmes on cruise ships are possible in Hamburg on selected dates. If you wish, you can even sample the on-board cuisine or spa area. You will find all details plus registration info on the relevant liner's website.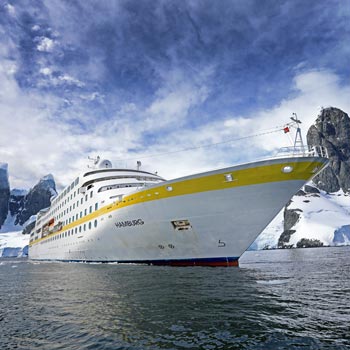 MS Hamburg
plantours & Partner GmbH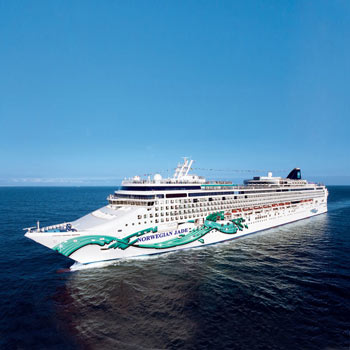 Norwegian Jade
Norwegian Cruise Line
Dates & Events
0611/36070
www.ncl.com
Dates:
Terminal Altona
01.07.
12.08.
23.08.
or at Terminal Steinwerder
15.07.
27.07.
05.08.
from 10.30 a.m. till 2.30 p.m. or
5. August
from 9.30 a.m. till 1.30 p.m.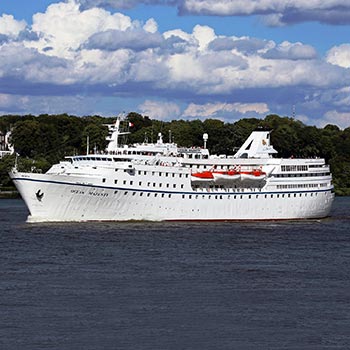 Ocean Majesty
Hansa Touristik
ON A MINI-CRUISE ON A TRADITIONAL SHIP
The preserved maritime traditions also include the fleet of historical museum ships, which will gladly take passengers, groups and charter guests for a tour through the port or on the Elbe. Fantastic perspectives on the ships moored at the quays open up from the water in the truest sense of the word. Additional tours and guided tours are also on offer for special occasions.
Photos: Pixabay (7), www.mediaserver.hamburg.de / Andreas Vallbracht, Geheimtipp Hamburg, Jörg Modrow, Datenland Architektursimulation Erik Recke, Christian Spahrbier (3), Michael Zapf, Stage Entertainment.
With the friendly support of the respective shipping companies.
The pictures of the ship lists are provided by Fleetmon/JAKOTA Cruise Systems GmbH